A Home Away From Home
Keauhou Kona Surf & Racquet Club #9-303
A FEW THINGS TO DO ON KAILUA KONA, The BIG ISLAND
BEACHES
Pahoehoe Beach – 5 minutes from condo.
Beautiful place to see the condo.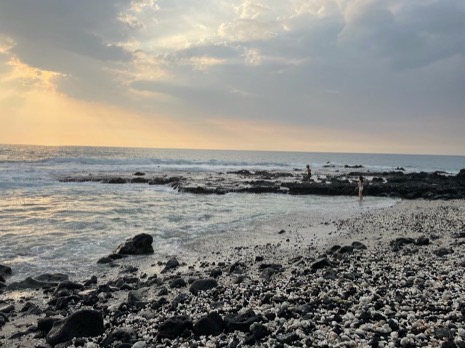 Lava Lava Beach
Lots of turtles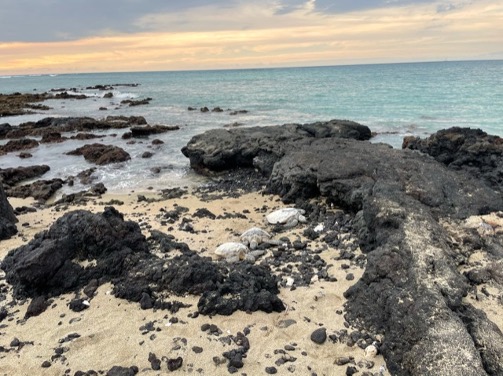 Kukl'o Beach
Beautiful beach for snorkeling and swimming without waves.
You must drive to the guard shack and get a parking pass  Must be there early because parking is limited.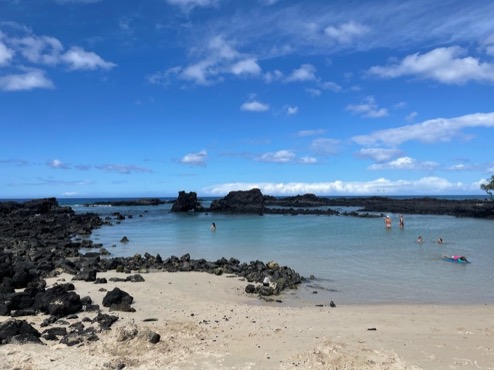 Kauna'oa Beach
Next to Mauna Kea Hotel.  Beach is great for boogie boarding but has very limited parking.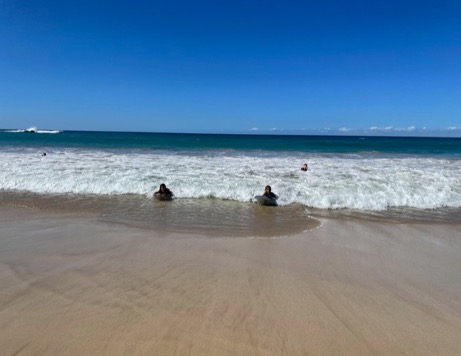 Green Sand Beach
Most people have heard of Hawaii's black sand beaches, but have you ever been to Hawaii Island's lesser-known, but still impressive Green Sand Beach? It's one of only 4 green sand beaches in the world!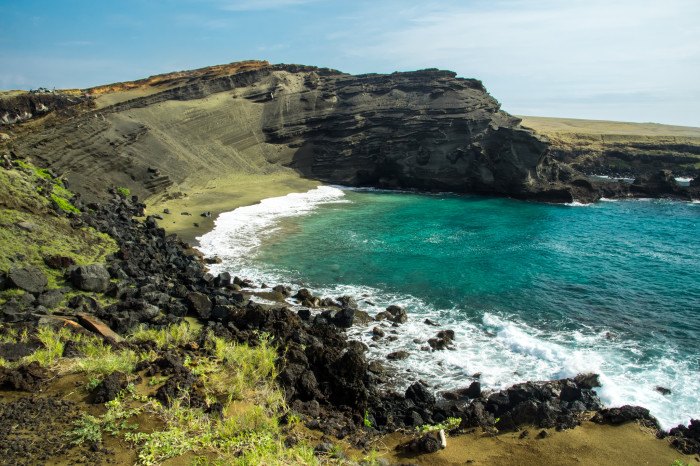 Restaurants
Browns Beach House at the Fairmont Orchard
1 North Kaniku Drive Kohala Coast, Hawaii – – Hawaii, United States 96743
This is a wonderful restaurant that is the perfect special occasion or date night location.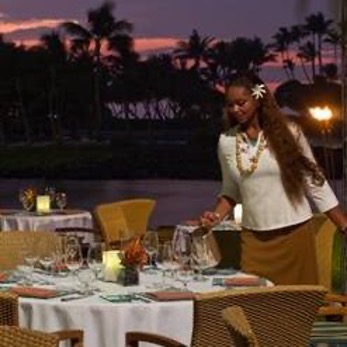 Don's Mai Tai Bar & Restaurant
Craving an umbrella drink? Head to Kailua-Kona's largest open-air, oceanfront bar, Don's Mai Tai Bar. Sip delicious Mai Tais and Hawaiian specialty drinks, including Don's private recipes, as well as local and international draft beers Try their Mimosas or Poke' Bowls
Address:  75-5852 Alii Dr Royal Kona Resort, Kailua-Kona, Island of Hawaii, HI 96740-1310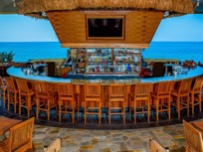 Foster's Kitchen
75-5805 Alii Dr Suite DU, Kailua-Kona, Island of Hawaii, HI 96740-1374
Great Flatbreads and menu is all good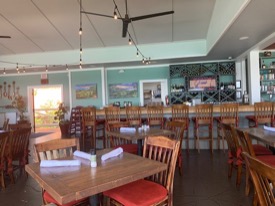 Huggo's On The Rocks
75-5824 Kahakai Rd
Kailua Kona, HI
Fun Bar on the water.  They also have great entertainment and casual dining.  For a more elegant dinner try Huggo's on the beach next door.

Humpy's Big Island Alehouse
75-5815 Alii Drive
Kailua Kona, HI 96740
Humpy's is tailor made for beer lovers by beer lovers. With 36 fresh, hand-crafted beers on draught and 'no crap on tap' you can't beat Humpy's. It's simply the best beer selection in Kona! If the beers aren't enough to keep you around, Kona's ultimate pub fare certainly will. With happy hour every M-F from 3-6 pm, Humpy's is a must stop for kama'aina and visitors alike!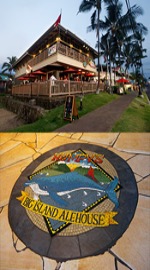 Island Java Lava
75-5801 Ali'i Drive Building, 1, Kailua-Kona, HI 96740
We love this place for their Poke' Bowls and wonderful Breakfasts.  They make their own breads and their croissant benedict is amazing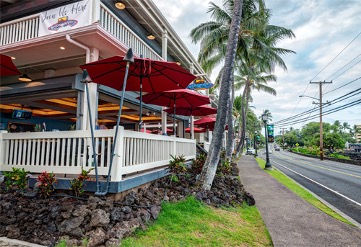 Kenichi Pacific
78-6831 Ali`i Drive Unit D-125
In addition to unique and traditional sushi and sashimi, Kenichi Pacific offers steak, chicken, lamb and Kenichi's favorite, duck confit. Kenichi Pacific also maintains a highly respected and well-stocked specialty "sake" collection and has fabulous dessert selections.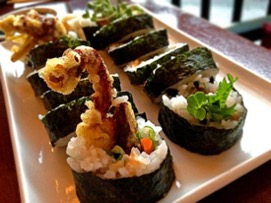 Magic's Bar & Grill
77–6452 Ali'i Dr, Kailua-Kona, HI 96740
(808) 6MAGICS (808) 662-4427
Food is great and the Lilikoi Lani cocktail is delicious.  Beautiful Views.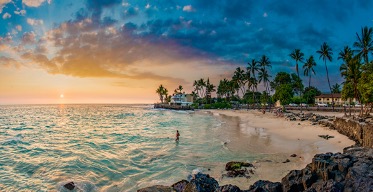 James Angelo's Underground Pizza
64-974 Hawaii Belt Rd, Waimea, HI 96743
Voted best pizza in Hawaii
Just yummy!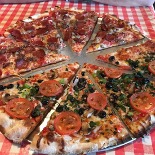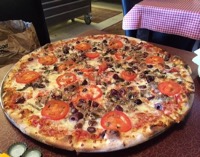 Adventures & Outdoor Fun
Ocean Rider Seahorse Farm & Tour Location | Kona, Hawaii
The Ocean Rider Seahorse Farm is the first and only seahorse farm in the world dedicated to preserving the endangered seahorse with the worlds only living gene bank of live, breeding seahorses and sea dragons housing over 30 species here on our 3 acre oceanfront farm at Keahole Point, Kona. Ocean Rider Seahorse Farm
73-4388 Ilikai Place
Kailua-Kona, Hawaii 96740
(The Big Island)
Hawaii Volcanoes National Park
This 500-year-old lava cave within Hawaii Volcanoes National Park is a stunning geographic feature formed when a river of lava gradually forms walls and a ceiling. When the lava flow stops, the remaining lava flows downhill, and you are left with a tunnel.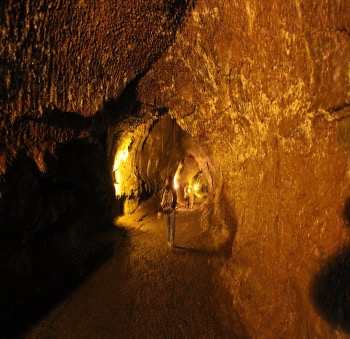 The Unexpected Eruption Of The Halemaʻumaʻu Lava Lake In Hawaii Must Be Seen To Be Believed!
With approximately 20 volcanoes ranging in age from 400,000 years to 5.1 million years, the Hawaiian archipelago is the youngest section of the Hawaiian-Emperor seamount chain of volcanoes and seamounts extending across the Pacific Ocean. The most famous of Hawaii's volcanoes, Kilauea, is considered one of the world's most active volcanoes. Though the volcano was previously active last in August 2018, an eruption began at the summit around 9:30 p.m. on December 20, 2020, with multiple fissures on the walls of the Halema'uma'u Crater. And let us tell you, this is one eruption you'll want to see for yourself.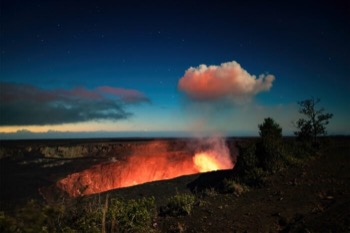 ʻAkaka Falls State Park
A state park on Hawaii Island, in the U.S. state of Hawaii. The park is about 11 miles north of Hilo, west of Honomū off the Hawaii Belt Road at the end of Hawaii Route 220. It includes its namesake ʻAkaka Falls,a 442-foot tall waterfall.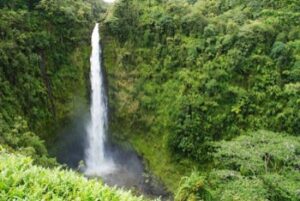 Lava Tree State Monument, Big Island
A 17-acre park that features a forest of lava trees, the result of a lava flow that swept through the forest, leaving behind lava molds of the tree trunks.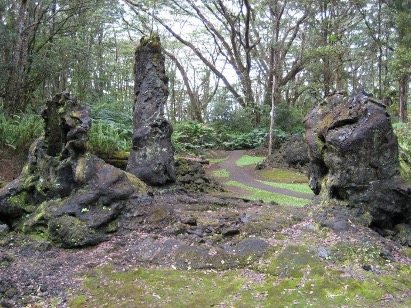 Nanawale Forest Reserve
One of the biggest draws to Nanawale Forest Reserve is the Lava Trees State Monument, which showcases the beauty that can come with tragedy and disaster – in this case magnificent trees frozen in time – and lava from a once terrible eruption.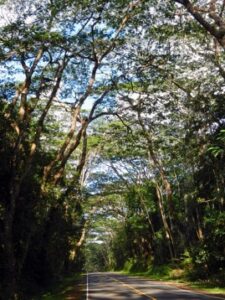 Onomea Falls
Featuring more than two thousand species of tropical plants from around the world and flora indigenous to the islands, the Hawaii Tropical Botanical Garden is an enchanting museum of living plants you'll want to add to your Hawaii outdoors bucket list. This breathtaking garden attracts photographers, gardeners, botanists, scientists, and nature lovers from across the world. Don't miss the chance to witness the serenity that awaits at the small, but gorgeous, Onomea Falls.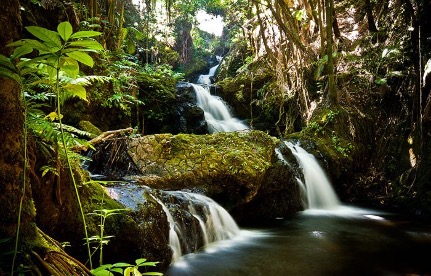 Hilo – Hawaii's Most Naturally Beautiful Town Will Enchant You In The Best Way Possible
The Hawaiian Islands are home to several towns surrounded by breathtaking natural beauty, but this one stands out in a crowd. With a population of approximately 43,000, Hilo is the state's fourth largest city. Unlike many Hawaiian cities, Hilo has never experienced huge tourist draws, which means it has stayed true to the state's pre-World War II persona and is home to plantation-style architecture and historic storefronts.
But it's the natural beauty you'll find in this town nestled on Hawaii Island's eastern coast that is truly remarkable. It is within city limits that you will find breathtaking beaches, dramatic waterfalls, lush rainforests, and magnificent gardens. From popular state parks to hidden oases, here are 10 destinations that prove Hilo absolutely deserves the honor of being Hawaii's most naturally beautiful town.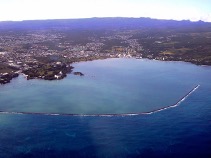 Experience Portuguese Sweet Bread
When you are staying at this Condo in Kona don't forget to go on Thursday at 10 AM to the Historical Society and help them make Portuguese Sweet Bread Rolls and watch them bake in the Portuguese Oven. If you are not up for the baking be sure to stop by at 1 PM and buy some delicious bread. This is a must do when you are visiting the Big Island.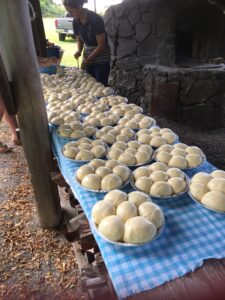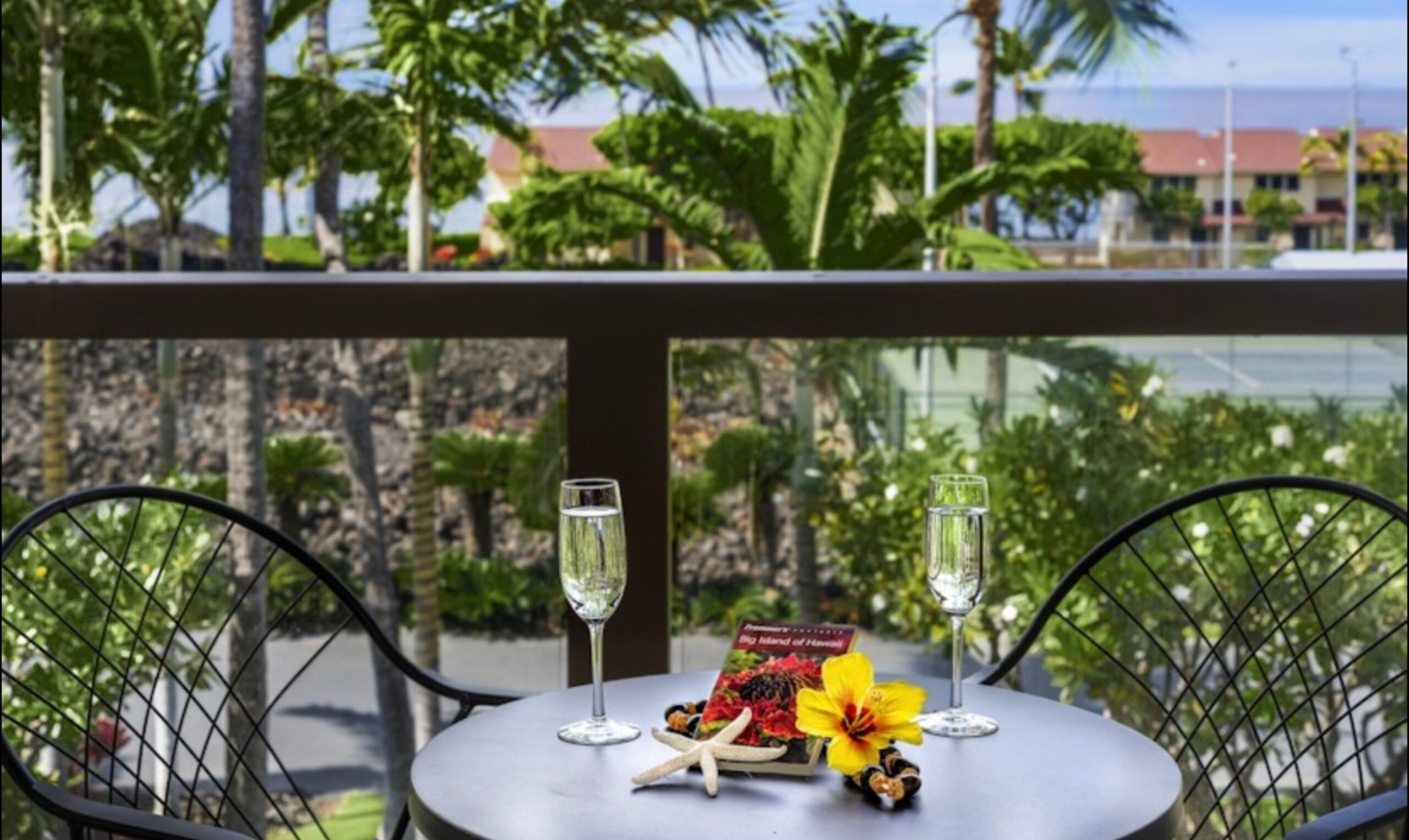 ITEMS YOU MAY USE FOR YOUR EXCURSIONS
*Our condo is family friendly but no pets please.
Visit the Big Island in Style
Ready for Changes in Attitude!
Your Home Away from Home Awaits You!